Animal Antics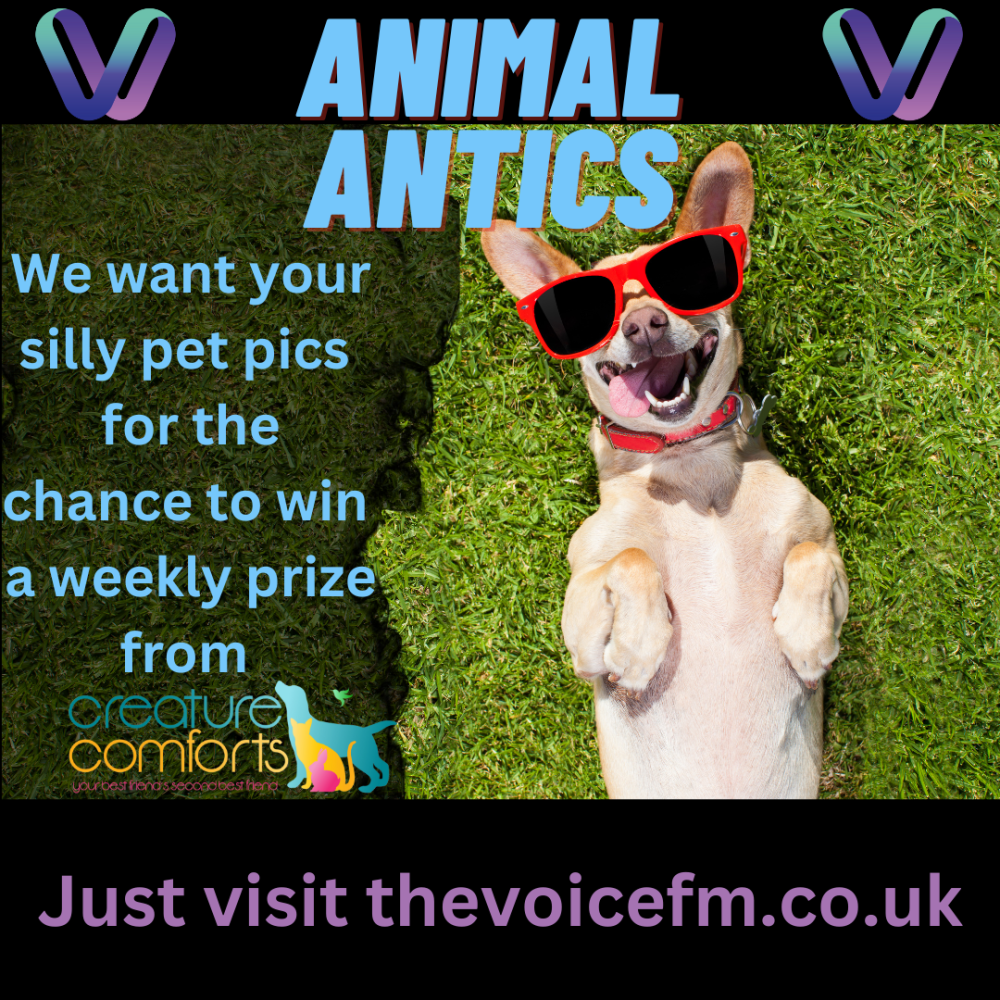 We want photos of your pets, cute or crazy!
Bonnie will pick one on her Tuesday lunchtime show, each week.
We will create a gallery on this page for you to see. The weekly winner will get a treat courtesy of Creature Comforts.
Email your photos to studio@thevoicefm.co.uk. Please put "Animal Antics" in the subject line.