The Voice Emergency Campaign
Services to help North Devon deal with the pandemic
B-Line Taxis, Barnstaple 01271 322117
"If and when we, as a country are required to take even more stringent measures to prevent the worsening effects of Covid-19, as a company we will be offering all NHS and Hospice staff free transport to and from your place of work. Thank you for doing such a great job in such difficult circumstances" B-Line Taxis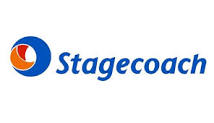 Stagecoach Buses
The latest updates on Stagecoach timetables for North Devon are available here.
Beware of Scams
The outbreak of coronavirus has seen an increase in scams that include counterfeit medical kits that claim to prevent or cure the disease and fake online coronavirus resources which can contain damaging software.
A full list of identified scams can be viewed on the National Trading Standards website.
Free advice could help businesses to diversify and operate during lockdown
All businesses in Devon and Somerset can now access regulatory advice free of charge until the end of July. Visit their website.
You can find local guidance and information about the impacts on our services on the Devon County Council website.

For help, guidance and information about community support in North Devon, North Devon Council or Torridge District Council
If you are concerned about your financial situation and need support, Citizens Advice have lots of useful information on their website. PLEASE be aware of loan sharks, see below.
The Government has published helpful advice if you are self-employed, claiming benefits or needing to make a claim for benefits and statutory sick pay. You can also find more details about statutory sick pay and about making a new claim for universal credit online.
People worrying about money or struggling financially due to the ongoing situation with coronavirus (COVID-19) are being urged to avoid loan sharks.
Loan sharks are unregulated, often give cash loans without any paperwork and charge extortionate interest rates, which can be difficult to repay. Victims believe the loan shark is offering them a service, but their behaviour can quickly change if repayments are not met.
We're encouraging job seekers, students back from university, college leavers and former care and health staff to help support the county's most vulnerable.
The coronavirus outbreak (COVID-19) means there's an even greater demand for Healthcare Assistants in residential homes, people's own homes and hospitals in Devon so temporary and permanent workers are needed to fill a variety of shift work.
You don't necessarily need qualifications or previous work experience. What's important are your values and attitude towards working with people who need care, and your ability to cope in challenging environments.
Find out more, including how to register, on the Proud To Care website.
Devon Libraries has expanded their range of eBooks, eAudiobooks, eMagazines and online resources in their Digital Library in order to ensure that they are widely available during school and library closures. There is also a wide range of children's eBooks and eAudiobooks available.
For more information about how to sign-up, download and stream the digital resources, visit the Devon Libraries catalogue.