Muddy Stilettos Nominations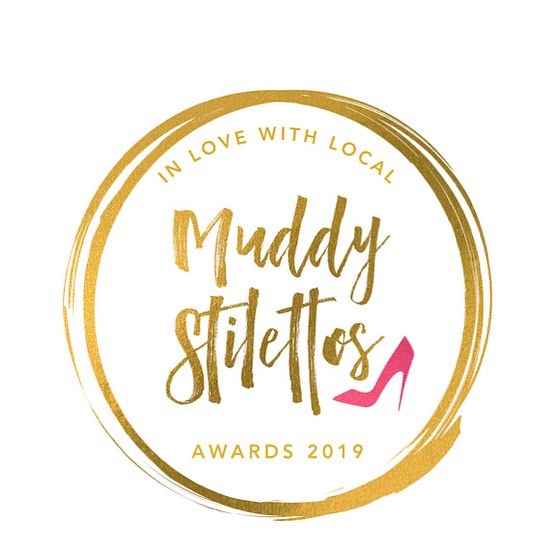 It's that time of year again! The Muddy Stilettos Local Business Awards are here again, and North Devon has done well! Here are a list of the NORTH DEVON finalists.
Best Art Gallery
Burton Art Gallery, Bideford
Best Beauty Salon
Boho Beauty, Braunton
The Retreat, Barnstaple
Best Book Shop
Walter Henry's, Bideford
Best Café
The Coffee Cabin, Appledore
Treat Time, Barnstaple
Storm in a Teacup, Ilfracombe
Best Day Spa
The Alchemist Spa, Woolacombe
Source, Saunton Sands
Best Farm Shop/Deli
John's, Instow
Ullacombe Farm, Ilfracombe
Best Destination Pub
The Thatched Inn, Abbotsham
Royal George, Appledore
Black River Inn, Black Torrington
Best Family Attraction
The Milky Way Adventure Park, Bideford
The Big Sheep, Bideford
Best Fitness Instructor
Chantal Moore, Torrington
Mica Clarke, Ilfracombe
Best Local Food/Drink Producer
The Cupcakery, Barnstaple
Best Florist
Sweet Pea & Sunflowers, Bideford
Best Gift Shop
Daisy Park, South Molton
Sunshine and Snow, Bideford
Best Hair Salon
Love Hair, Barnstaple
Steven & Laurent, Bideford
Best Interior Store
Josie's, Bideford
Just Trio, Barnstaple
Best Jewellery Store
By Imogen Rose, Bideford
Wanderlust, Braunton
Best Newcomer
The Crafty Beer Shop, Barnstaple
The White Room Practice, Bideford
Best Photographer
Barnes Photography, Bideford
Fraser Marchbank, Westward Ho!
Best Restraunt
The Riverside, Braunton
Number 8, Bideford
La Petit Bouchee, Witheridge
Best Theatre/Arts Venue
Queens Theatre, Barnstaple
Plough Arts Centre, Torrington
Best Woman's Fashion Store
Re-Love, Barnstaple
Chocolate, Bideford
Best Yoga/Pilates Instructor
Imogen Palmer, Barnstaple
Sian Marie Bartlett, North Devon
To vote you need to head on over to the Muddy Stilhetto Website. The link is here for you:
https://devon.muddystilettos.co.uk/awards/
Hurry though! Voting closes Wednesday 22nd May, so be sure to submit your votes before then to make sure your favourite local business wins!