Exmoor Zoo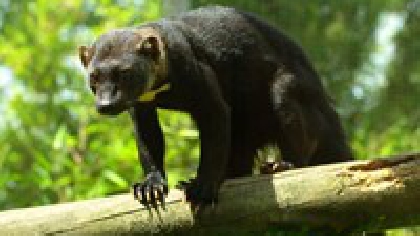 £50.90
£25.45
Remaining: 16
The Perfect family day out. An award winning family run zoo on the edge of Exmoor. A hands on experience with activities running through the day.
Every day you visit something different should be happening every half an hour at the zoo! Every month you come a different activity or theme you can join in will occur! Look at our daily timetable or our monthly events to see what you can do when you visit
Are you passionate about wildlife? Would you like to get up close and personal with exotic animals? Would you like to find out more about the animals here at the Zoo? Then the Exmoor Zoo Walk on the Wild Side experience can make this a reality!
To find out more go to the Exmoor Zoo website.
Voucher Terms and Conditions
Family entry comprises 2 x adults and 2 x children.
Tickets valid until the 30th June 2019.
View T & C's