Fancy becoming a presenter on The Voice?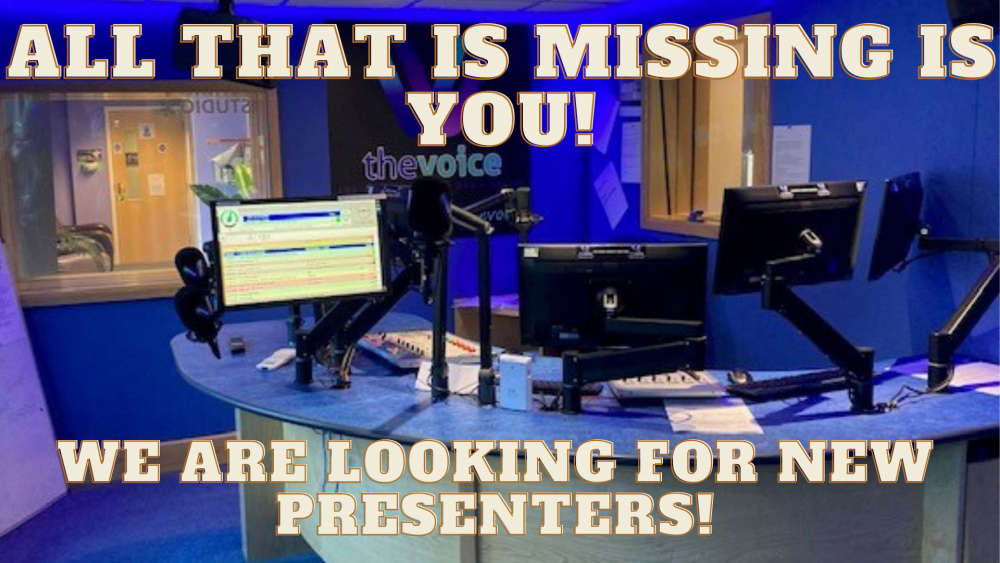 Are you outgoing, bubbly and chatty? Do you like music? How do you fancy training to become a radio presenter?
Here at The Voice we are looking for people to join our small team to train to become a radio presenter. Previous experience isn't necessary but an outgoing, chatty personality would be a big benefit.
We are holding a introduction evening on Monday the 20th March, at 6.30pm, where you will get the chance to meet and chat to some of the team, find out more about what it's like to be a presenter, and have a tour of our studios.
If you like the sound of this, please complete the form below and we'll be in touch.