Workplace Warrior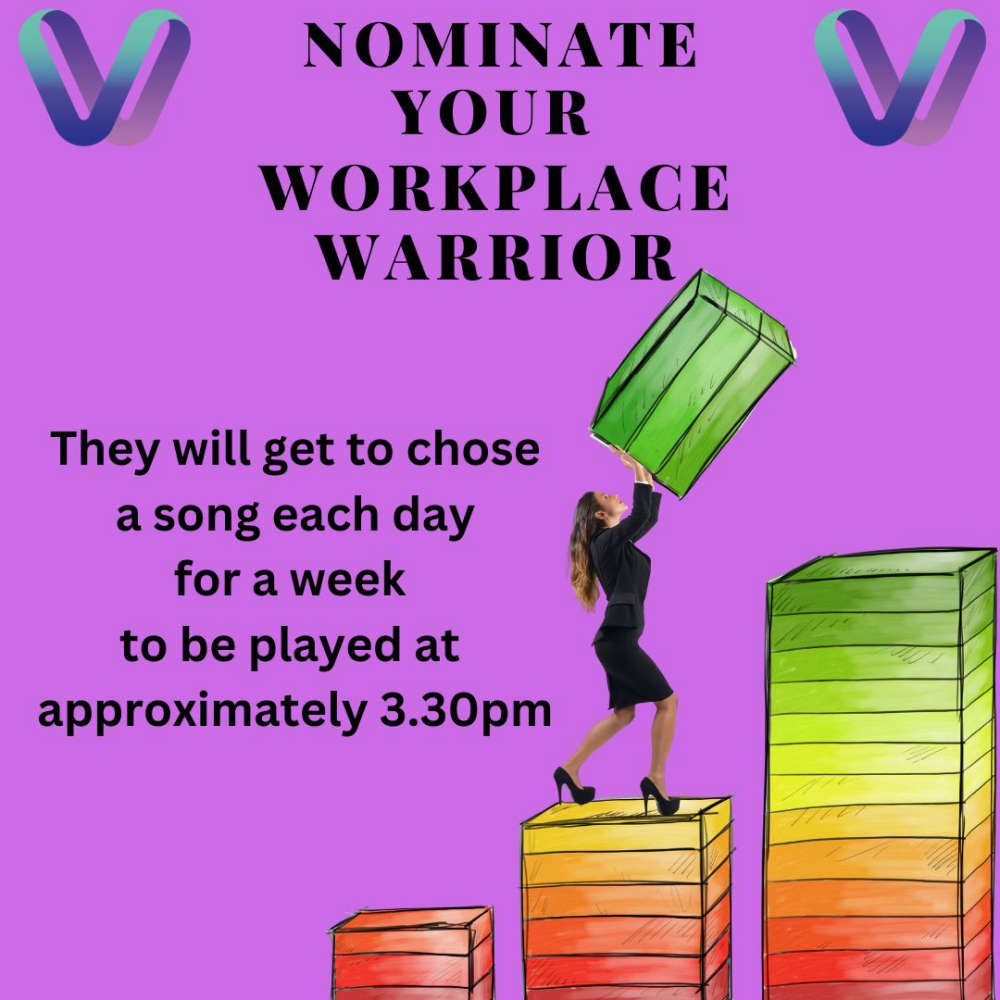 Do you know someone who goes above and beyond at work? Maybe it's someone who makes you laugh when you've come out of a tough meeting or someone who always brings the cake.
It's half term next week, and so whilst the schools are off Emma wants to celebrate a Workplace Warrior!
Maybe they helped you with a really difficult task at work, or perhaps they're just really hard working and you'd like to give them the recognition they deserve.
If you know of a Workplace Warrior get in touch now, and not only will we shout about your amazing colleague during half term, they'll get a song of their choosing played every day at 3.30pm on Drivetime!
Please complete the form below to nominate someone: